Formed in 1998 by Heather Peel, The Net Now provides web hosting and related services to all sizes of organizations across Canada and the United States.  We work with startups, non-profits, hospitals, small businesses, government agencies and large industries. Providing friendly, cost-effective, high-quality service and outstanding customer support is what we are known for.
In 2006, Jaclyn Swinkels joined The Net Now after completing 4 years at Fanshawe College for Marketing and Multi Media Design.   Jaclyn and Heather are dedicated to assisting our clients in every way possible and help them achieve the best possible return on their website investment.   Feel free to speak to either of us for technical support or billing-related queries.  In addition, we are supported by other individuals and companies behind the scenes that help us serve you better.
If you are looking for a new web site, check out our web design portfolio at Advanta Web at http://advantaweb.com.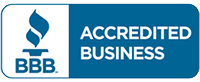 We are proud to say The Net Now have been accredited with the Better Business Bureau since 2001, maintaining an A+ rating.